Dog Care Tips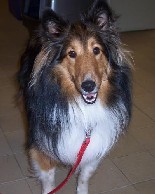 Dogs need love and human interaction. Dogs that live indoors live longer happier lives. In addition they have a reduction in parasite infestations, as well as accidental injuries.

All dogs need good nutrition, exercise and plenty of fresh water at all times.

Even healthy dogs should see their veterinarian annually. In addition your dog will require routine vaccinations as well as heart-worm prevention, an annual heart-worm test, deworming and a fecal exam.

Never let your dog run loose. Dogs are often the victims of cars, dogfights, gunshots and poisoning. Leashes, chains, and fences are all great ways to protect your prized pooch.

Do not expect your dog to wait hours to go outside. Your dog should be allowed outside a minimum of three times daily, even more often for a puppy.

Grapes, onions, garlic, peppers, chocolate, and pitted fruits can all be toxic to your pooch.

Puppies love to chew. Keep them away from plants and electric cords. Offer your puppy several toys. When puppy chews on an inappropriate item, offer something he can have.

Never spank your dog; they do not understand why you are angry. Dogs love positive reinforcement, and train better with praise than punishment.

Make sure that everybody in the house follows the same rules regarding the dog. Dogs understand that they can or they can't; the "sometimes" concept is very confusing to them. Dogs aim to please, and do not try to intentionally upset their owners.
For more great pet care advice visit the Humane Society of the United States Pets for Life Program.
Dog Tips for Winter
When winter approaches and you find yourself reaching for a sweater or an extra blanket, it is also time to think about how the cold weather will affect your dog. While some dog breeds are bred for cold temperatures with thick layers of fur, other dogs will get cold easily. Here are some tips for keeping your dog safe and happy this winter.
Read more: Dog Tips for Winter | eHow.com http://www.ehow.com/way_5197490_dog-tips-winter.html#ixzz2CmbJ6RDI