Steps To Adopt
What Cascades Humane Society Needs From You
Bring in your current pets' vaccine records or your veterinarian's phone number, to verify your pets are up-to-date on vaccines.

Bring in your signed pet agreement if you rent or your landlord's phone number, to verify that you can bring your new pet home.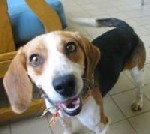 All cats and dogs available for adoption are at CHS. Click here to see their pictures and descriptions. If you see an animal you are interested in, click here to fill out an adoption survey. Bring it in with you and then you can visit with the pet. Adoption counselors will work with you to answer any of your questions.
**PLEASE NOTE: THERE WILL BE NO ADOPTIONS PROCESSED AND NO VISITATIONS WITH ANIMALS AFTER 5:30 PM.
When you find your perfect match, your adoption counselor will begin the adoption process which takes approximately 20 minutes to complete the paperwork. If you find yourself unsure whether to adopt or not, CHS staff encourages you to place a hold on the pet. This will help you to make an informed decision and also ensure that the pet you are interested in will be held for you until the end of the following business day. With your adoption you will receive:
A new pet that has already been spayed/neutered and is up to date on age-appropriate vaccines. Your pet will have been heartworm tested (for dogs) and feline leukemia and FIV tested (for cats).

A pet who has been de-wormed and treated for fleas and ticks.

A free wellness check-up at participating veterinarians, to be used within 10 business days of the adoption.

One month of free pet insurance (if provided with a current email address)

A free collar. Dogs only.

A free ID tag that will help reunite you with your new pet, if he ever becomes lost.

The promise that if your adoption doesn't work, you will return your pet back to CHS.

All of CHS dogs are microchipped. Cats are microchipped if they are spayed/neutered at our facility.